Generators
Reliable & Durable Power when you need it!
A major international player in Power Generation, Staunch Machinery offers an extensive line of reliable residential and industrial generators. With cutting edge European design, genuine alternators and parts, Staunch generators are excellent power solutions for mining camps, agricultural and farming needs, residential and emergency remote hospital set-ups.
For mission-critical situations, Staunch is the only trusted reliable source of power generation.
Contact us to find the model that suits your needs. Pre-testing and Installation all backed by our fully trained workshops and manufacturer's warranty.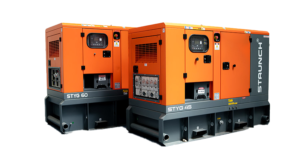 No products were found matching your selection.